Yuba City, California
Yuba City, California
Spectrum Orthotics & Prosthetics is committed to providing each person the highest level of excellence in service & products!
Welcome to Spectrum Orthotics & Prosthetics in Yuba City!
Our Yuba City facility features a large production area for the design and manufacture of our custom prosthetic and orthotic products. Most facilities tend to outsource their products to other companies for fabrication.
By doing our own in house fabrication allows us to eliminate the majority of errors that are inherent with communicating detailed information, long distance from one person to another, i.e. from the practitioner who actually evaluates and measures the patient to the production worker who has never seen the patient and must make the device without the benefit of the practitioner's supervision and input.
Here at Spectrum Yuba City, the same highly trained practitioner who evaluates and measures you also fabricates and works hand-in-hand with the technician who fabricates your device. This process ensures that the orthotic or prosthetic device you receive will have the highest degree of intimate fit and finish available.
In addition to the quality and fit advantages, manufacturing in-house allows us to produce and deliver the finished device with minimal interruption to the schedule, and any necessary adjustments or modifications can be made immediately during the fitting appointment. This allows the patient to return to their everyday lives that much more quickly.
Patient Download Forms
Below are forms you can download for Spectrum P & O. Please contact our office if you have questions or if you would like to schedule an appointment.
Spectrum Yuba City Staff Cares
We hope you'll feel comfortable and assured, knowing Spectrum O & P uses the highest quality devices and customizes their products to give you the best fit possible!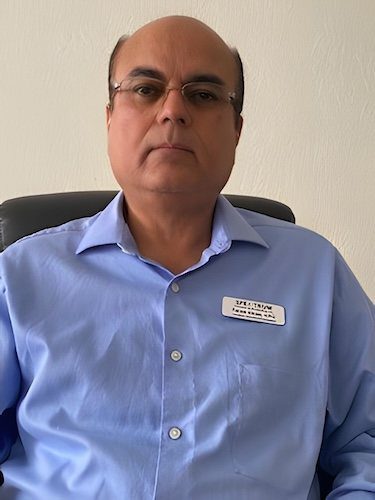 Fahim Khan
Board-Certified Prosthetist/Orthotist, CPO, MBA
Testimony Videos
We are pleased to have so many thankful, happy patients who've been helped by Spectrum O & P Yuba City! Some of them were willing to share their testimony by video so that other people can be encouraged and benefited. We hope you will watch some or all these videos below and be inspired by their testimonies.