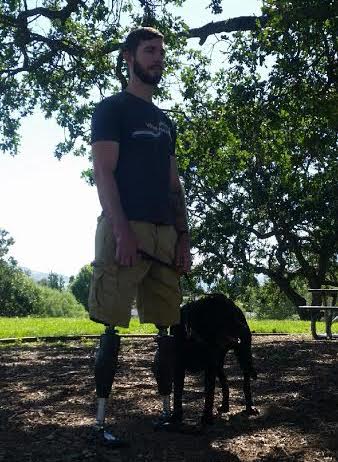 Our inspirational person of the month is our local patient,community leader and purple heart recipient, Cpl. Jed Morgan.
Jed entered the Marine Corps in June 2009 as an infantry rifleman. In March 2012 he was deployed to Afghanistan where he conducted strictly foot patrols.
In June 20, 2012 while conducting a foot patrol he triggered an IED which resulted in the loss of both legs above the knee and severe damage to his right hand.
After going through rehab Jed decided he wanted to help others like himself.
So he teamed up with the White Heart Foundation, to provide a program that helps veterans dealing with PTSD through eco-therapy.
For more information on the White Foundation click here.